Manifest Your Magic with Marie
4 – 8 Mai 2023
Soller, MALLORCA
"Nous sommes nos propres tortionnaires, nos constructions intérieures et intimes nous empêchent bien souvent de nous révéler au monde tels.les que nous sommes. La pratique du Lotus Flow Yoga m'a appris à danser au rythme de ma propre magie. Une magie qui peut se révéler qu'en acceptant de plonger à l'intérieur de soi, loin des distractions extérieures, en regardant nos ombres, nos lumières, en faisant des ponts entre nos rêves et la réalité. "
"Nous sommes nos propres tortionnaires, nos constructions intérieures et intimes nous empêchent bien souvent de nous révéler au monde tels.les que nous sommes. La pratique du Lotus Flow Yoga m'a appris à danser au rythme de ma propre magie. Une magie qui peut se révéler qu'en acceptant de plonger à l'intérieur de soi, loin des distractions extérieures, en regardant nos ombres, nos lumières, en faisant des ponts entre nos rêves et la réalité. ."
À l'image de la fleur de Lotus qui naît dans les marécages boueux, la magie ne peut pas exister sans tripes et courage !
Les pratiques s'accordent aux énergies de la pleine lune en scorpion qui nous invite à trouver l'équilibre entre nos constructions et notre vraie nature.
Une citation qui me porte :
« Mon corps est un temple, les asanas sont mes prières » BKS IYENGAR
OBJECTIFS
Nous viendrons libérer les blocages physiques grâce à la magie du Lotus Flow et ouvrir les portes de l'inconscient à l'aide du Yoga Nidra afin de pleinement révéler le potentiel caché en chacun de nous.
LOTUS FLOW :
La fleur de lotus est un symbole de pureté et de transformation: chaque classe est strictement alignée avec les sept chakras, les centres d'énergie de notre corps subtil. Dévotion et joie font du Lotus Flow Yoga un compagnon puissant sur le chemin de la vie. Nous commençons toujours pas un Dharma (une inspiration spirituelle) puis vient une séquence créative en musique dans laquelle viennent se mêler Mantras, Mudras, poésie et tout ce qui rend la pratique du yoga intéressante et ravive l'esprit. Le Lotus Flow Yoga ~ une ode à la vie en pleine conscience.
NIDRA :
Yoga Nidra signifie littéralement sommeil yogique. C'est une technique ancienne où le praticien entre dans les états profonds de relaxation consciente. Il nous amène à un état de sommeil profond où nos sens, notre intellect et notre esprit se détendent. Lorsque cela se produit, l'activité cérébrale diminue et le corps passe à l'état de guérison. Une heure de yoga Nidra peut donner le même bénéfice qu'un sommeil de quatre heures. Lorsque le corps entre dans un état de guérison, vous pouvez éliminer les toxines au niveau cellulaire, rafraîchir l'esprit et retirer les bagages du subconscient.
PRATIQUES : LOTUS FLOW (Vinyasa from NYC) & YOGA NIDRA
Mise en lumières sur :
• Chakra 1, 2 et 5
Le cinquième pilier de la pratique de yoga Pratyahara qui signifie le retrait des sens, c'est à dire apprendre à s'écouter tout en évitant les pièges de l'égo.
• Apprendre à faire un scan corporel
• Journaling afin de laisser sortir ce qu'il y a en nous sans jugement et faciliter le détachement
• Chant de Mantra
• Célébration et rituel de Pleine Lune le 5 au soir
HIGHLIGHTS
4 nuits / 5 jours
– 2 Pratiques de Yoga par jour et Méditation – Lotus Flow – Vinyasa – Nidra – Pranayama – Mantra – Mudra
– Philosophie autour des chakra 1, 2, 5 et approfondissement de l'un des piliers du Yoga : Pratyahara qui signifie de le retrait des sens
– Journaling
– Cérémonie et Rituel de Pleine Lune
– Échanges
– Temps libre pour se reposer à la piscine, se balader, profiter et découvrir la beauté de la région et l'incroyable situation de la Finca entre mer, plage et montagne.
– Cuisine savoureuse, végétarienne et de saison.
JOUR 1
15h – Accueil, Arrivée et Check-in
17h – Cercle d'ouverture
18h – Slow Flow et Nidra
19h30 – Diner
JOURS 2 – 4

7h30 – Collation Matinale : Thé, Café, Jus, Fruits
8h30-10h30 – Pratique (Lotus Flow, Vinyasa, Mantra, Méditation, Journaling, Philosophie)
11h – Brunch
12h-16h – Free Time
16h30 – Collation : Noix, Jus…
17h-19h – Pratique du soir (Slow Movement, Nidra, Rituel de Pleine lune et cercle d'échange le 5 mai)
19h30 – Diner
JOUR 5

8h-9h30 – Dernière pratique et Cercle de Fermeture
10h – Petit Déjeuner
11h30 – Check-Out
(Final schedule and times may vary)
YOUR TEACHER, GUIDE AND HOST: MARIE (Violaine Kahl)
MARIE
(Violaine Kahl)
Artiste et Professeure de Yoga vibrante, Marie est aussi la créatrice du podcast Shapes qui relie le corps et la voix de l'âme.
While running CAELO and Essence Yoga Retreats, as well as teaching, play an
important part in her life, Jennifer considers herself above all to be a devoted student and inquisitive traveler on the path of yoga, continually seeking to further open heart and mind to the teachings. She is forever grateful to all of her teachers – human and otherwise – for their guidance support, at times trials, and inspiration.
Guru Brahma, Guru Vishnu, Guru Devo Maheswara, Guru Sakshat Param Brahma, Tasmai shri guruve namaha
YOUR RETREAT HAVEN IN THE MAGICAL TRAMUNTANA MOUNTAINS
Sóller is one of the island's most charming towns, situated on Mallorca's magnificent northwest coast in an area known as the Orange Valley or Valley of Gold because of the surrounding citrus orchards.
Nestled in mountains that are said to exude a very powerful energy and create a unique sense of calm, warmth and protection, Sóller consists of the vibrant Sóller Town with its magnificent main square Plaza de la Constitución with its impressive San Bartomeu cathedral, its modernist museum, and Baroque buildings and a weekly open air market.
A delightful mix of French influences, cobbled streets, sunny plazas, Gothic architecture, you can also take the historic tram down to the Puerto de Soller. Sóller Port, sits on one of the prettiest harbours, which white sand beaches and crystal waters. You will find a multitude of quaint restaurants, shops and cafés at the water's edge.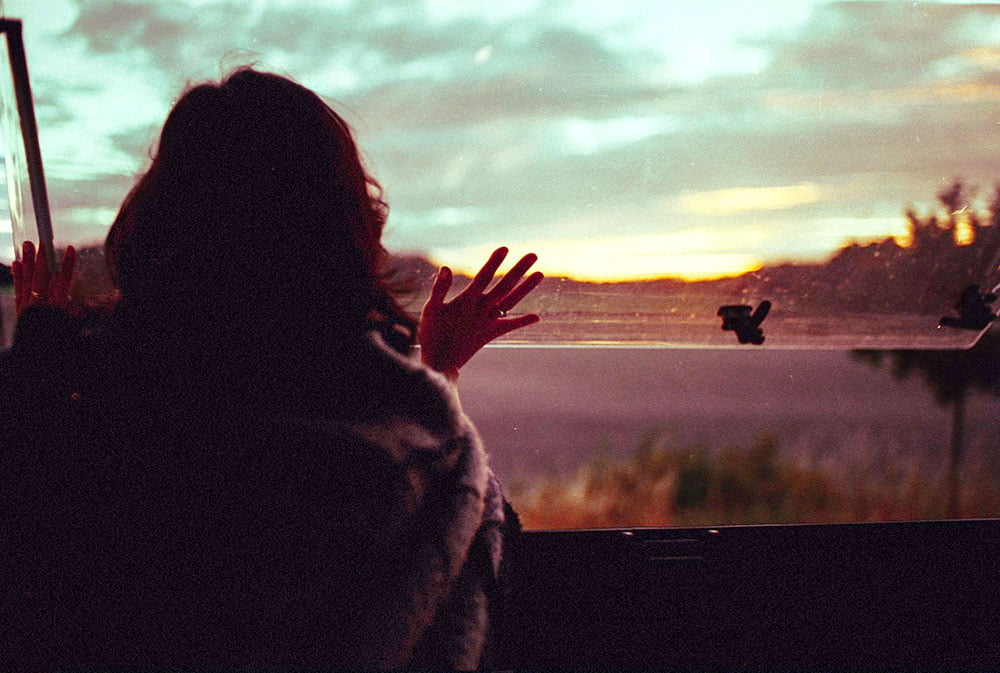 THE FINCA
Your island home is an Oasis of Peace: a 16th-century Finca situated on the outskirts of Sóller, a veritable natural sanctuary in the Tramuntana foothils surrounded by olive groves and citrus orchards.
Leaving the main road from Sóller in the direction of Deià, you drive down a
winding path through an olive grove, with its century-old, fascinating trees to arrive at the estate. Carefully renovated in 2019 the two16th- century mansions, traditonal mallorquin fincas, are full of character and original flair. They were originally built by a captain who had turned his back on the oceans. The mast of his last ship became the roof beam of the spacious reception area in his home.
In an elegant yet casual atmosphere of well-being, deeply immersed in a serene natural setting you will feel perfectly at home. After practice in the open air shala, as you lie by the turquoise pool, enjoying the beautiful Mediterranean garden landscape, you will hear only the bells of the sheep, the song of the birds and the gentle breeze in the trees. Paradise is truly at hand.
The 2 adjacent manors are surrounded by multiple terraces and peaceful and scenic outdoor seating areas, as well as the open air yoga shala, outdoor treatment space and a petancle court. In addition to the many beautiful indoor and outdoor spaces that are yours to enjoy, there are 8 spacious and tranquil guest rooms, furnished in natural tones with high-quality, beautiful furnishings, so that the eye and mind can rest. Each has its own private en-suite bath with unique character.
They have been appointed with the belief that true beauty is created when old things with soul can also be integrated with the comfort of the new, with all of the rooms contain a mix of recycled and upcycled, vintage and handmade items. You will also find high-quality bedding and linens, and ample storage space in each room.
ACCOMODATION AND PRICES
All room prices are per person. Included in the price:
4 nights, 5 days accommodation in the room of your choice
Not included:
Flights & transfers from the Palma de Mallorca airport to the retreat site in
Sóller. See details below for transportation options.
GETTING AROUND; THINGS TO DO

If you opt for a rental car, there is on site parking and you will have quick access to the main road leading to the delightful towns of Deia and Valldemossa and unique rocky coves and beaches such as Sa Calobra, Torrent de Pareis, or Cala Deià. Breathtaking, renowned hiking trails through the Tramuntana or along the coastline are accessible in just minutes from the front door. There are also bus lines to the same nearby beach locations.
GETTING THERE
Affordable direct flights from Paris to Palma de Mallorca are available, (the earlier you book, the more you save) – Transavia/ AirEuropa / Vueling / AirFrance-HOP. Upon arrival, you can get to the house either by bus, taxi, or rental car. Transfers are not included.
There are buses available from the Palma airport to Soller center from which the estate is a 10 minute taxi ride. Rentals cars are also widely available and we can put you in touch with others who may be on the same flight if you are interested in sharing transporation. Taxis are also available directly from the airport which is about a 35-40 drive to the finca.
TO RESERVE, & FOR ALL QUESTIONS OR REQUESTS FOR FURTHER INFORMATION:
« This was my 4th yoga retreat and by very far the best! Wonderful classes and meditations, Jennifer, and a fabulous Finca." – Michelle
« Je recommande vivement cette retraite, elle m'a permis d'ouvrir une parenthèse, de retrouver ce qui me rend vraiment heureuse : méditer, écrire dans un journal, faire du yoga, manger, rigoler, découvrir, rencontrer, faire des randonnées, et respirer. L'endroit est magique, Jennifer est aux petits soins et ses pratiques de yoga sont justement dosées. Ce fut un moment génial, j'ai déjà envie d'y retourner. A faire sans hésiter! » – Anne