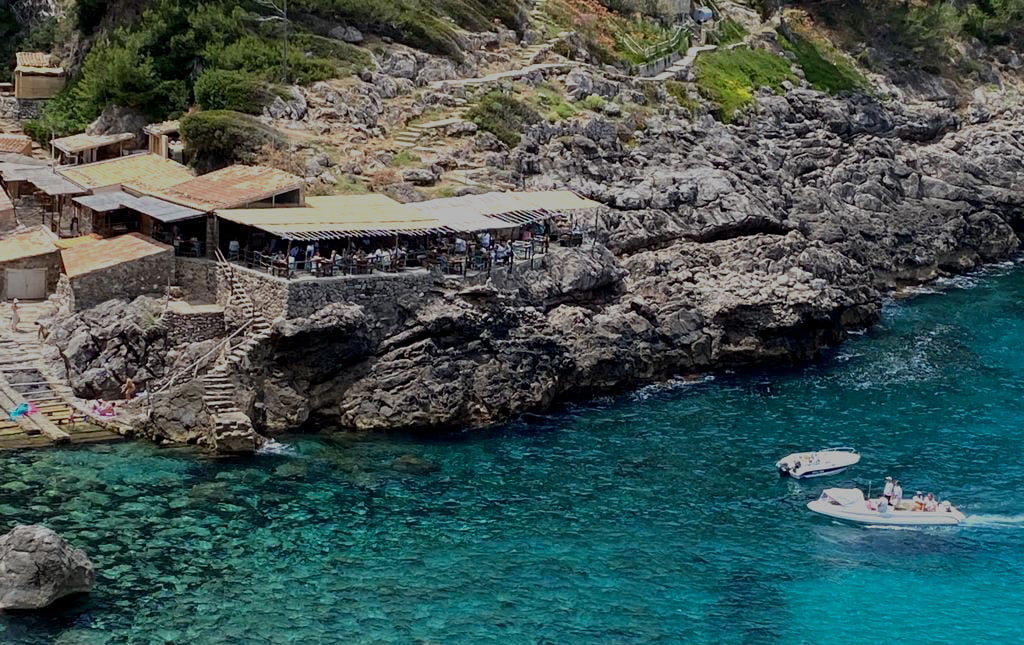 After a blissful inaugural Spring Retreat,
at our breathtakingly beautiful, peaceful haven in Sóller, I am excited to share with you an amazing summer line-up of Essence Mallorca Retreats happening all month long in July – as well as a few save the dates for Fall!
This year spend your precious summer break, a time of rejuvenation and inspiration, returning to a more vibrant and balanced state of being, in a way that will stay with you well after summer's warm days and dreamy sunsets fade.
Every one of these retreat experiences has been designed to elevate your spirit as well as your senses, create greater vitality and well-being, – as well as to simply be a fun, relaxing and uplifting adventure filled with exciting new experiences in like-minded company – a time to create connections, but also to savor peaceful moments to yourelf in a blissful natural setting that will feed your soul.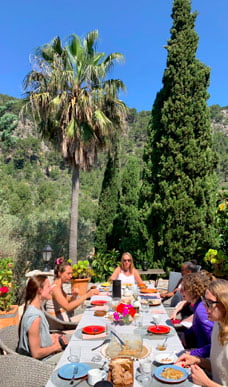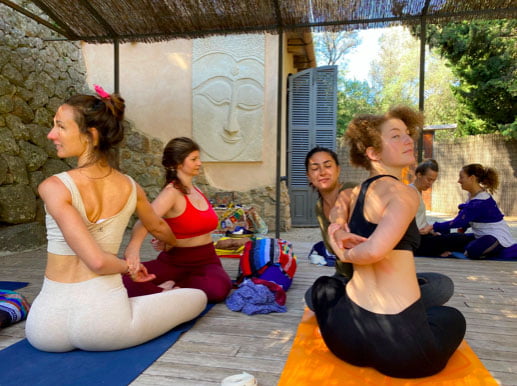 Week One:
VISUALIZE, 2 – 8 July: Bespoke
Yoga, Bed & Gourment Ayurvedic Breakfast in Paradise – Create your dream retreat! with Team Caelo & Local instructors
Chef: Gaby Gambina
Room rates includng yoga & brunch start at 139€ per night/ per person in a double room with 2 twin beds and a private bath. Singles from 195€ – queen bed, private bath. 3 night minimum stay. Stay 4 – 6 nights, save -10% of the total price.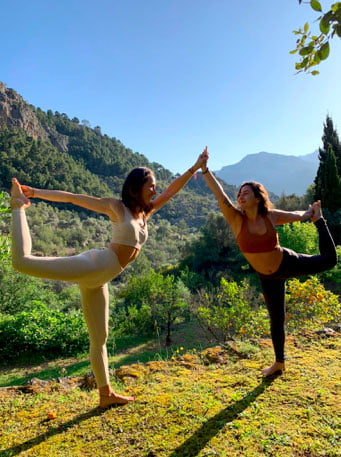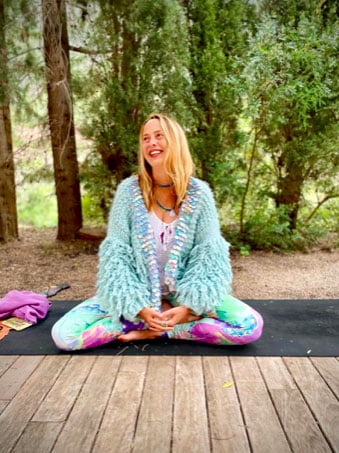 Week Two :
REVITALIZE, 9 – 18 July
BACK TO JOY, Yoga & Nature Immersion – Summer Session – with Jennifer
Chef: Sofia Sagripanti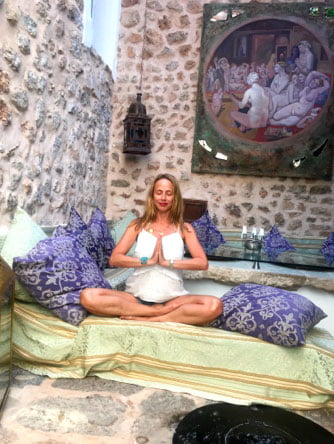 Week Four :
HARMONIZE 27 July – 1 Aug
RADIANCE: Awakening Your Inner Frequency, Kundalini, Yin & Sound with Mariella, Jennifer & Special Guests
Chef: Sofia Sagripanti
Sofia Sagripanti
International plant-based private chef
Sofia is an international plant-based private chef, retreat caterer and culinary consultant whose work and food ethos centre around high-vibe, beautifully crafted raw & vegan food.
"food is nothing but everything; fuel, culture, religion, economy, society, electromagnetism, emotions, habits, love… »
Her knowledge of gourmet yet accessible raw living cuisine blends in essential culinary nutrition practices, the use of seasonal, local and organic produce. Her love for tropical living & culture has led Sofia to combine medicinal exotic ingredients including raw cacao with her own Mediterranean heritage and a diverse and interesting variety of culinary traditions she has come into contact whilst working and travelling abroad.
She uses her creativity, innovation to bring the beauty of vegetables to life through menus andcurated experiences. Sofia loves using ceremonial grade cacao in both savoury and sweet dishes because of its incredible medicinal properties, flavours and versatility –  along with wild herbs for elixirs and tonics, dressings and salads as well as a touch of superfoods for brain boosting and magical flavours.
Now based most of the year in Mexico, Sofia was born in a small town in Italy. She has trained with key chefs and gurus of the plant-based movement and cuisine including Kate Magic, Matthew Kenney, Amy Levin. For the past five years she has catered and worked in some incredible wellness retreats as well as teaching workshops all around Europe, Costa Rica, Mexico and Los Angeles.
Gaby Gambina is an Ayurvedic Consultant, health-chef for retreats and private events, and the driving force behind Ibiza Produce where she has forged close relationships with organic farmers where she sources all the fresh produce and hand-picked local seasonal produce. Her cuisine is in perfect harmony with the resplendant natural surrounding of the Balearic islands, at once nutritious, delicious and full of flavour through the use of local herbs and middle-eastern/ asian spices creating a variety of exciting sensations for your palate.
"food is at the core of our daily existence affecting our energy levels, our emotions and ultimately our health. i believe in using the freshest ingredients to create simple wholesome nutrient-packed meals. i am committed to creating awareness about consuming local seasonal food and supporting the farming community. i am an ayurveda consultant helping clients to better understand their body and mind so that they can heal themselves"
I hope to see you soon in Sóller!
A variety of practices, themes and durations to fit with what you need to rest and recharge, and also maybe that special journey that you've been secretly dreaming of for this summer.
You'll find an overviews of the program of individual retreats below. If one of these opportunities speaks to you, don't hesitate to reach out soon for more detailed infomation, room options and pricing as all programs are limited to 11 guests maximum in order to create the optimal conditions for your summer retreat experience.
This week take advantage of (not so early) Early Bird pricing!- 10% for all bookings through 8 June. Come with a friend and save -15% on the second booking.
BOOKING INQUIRIES
For further information or details regarding accommodations and availability, or to arrange a call, please contact us at:
mallorca@caeloyoga.com